Collaboration among dev partners and UN stressed for Nepal's socio-economic progress
April 22, 2017 | 9:51 pm&nbsp&nbsp&nbsp&nbsp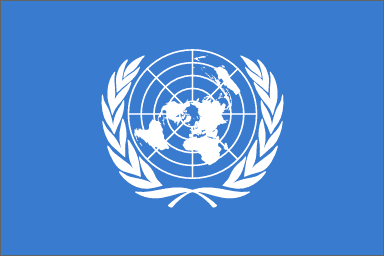 Kathmandu / Apr. 22: The United Nations has stressed on collaboration among the United Nations, its specialized agencies and development partners for the socio-economic development as well as strengthening democracy in Nepal.
The 50 member high-level delegation of the UN, which arrived Nepal for making an onsite inspection of the projects run with the support of the UN and its specialized agencies, and for determining the future strategy, emphasized on collaboration for the prosperity of Nepal.
The officials of the executive board of the six UN specialized agencies – Uited Nations Development Project (UNDP), United Nations Population Fund (UNFPA), United Nations Children's Fund (UNICEF), World Food Programe (WFP), the UN Women and the United Nations Office of Project Services (UNOPS) have made an assessment following their week-long visit of four development regions of Nepal that the cooperation needed to be expanded.
Walton A. Webson, Permanent Representative of Antigua and Barbuda to the UN and the leader of the delegation comprising the officials of the UN executive board from New York, Rome and Geneva, said the international community should extend support in an integrated manner for the advancement of democracy and development in Nepal.
In the reception organized by UN Resident Coordinator Valerie Julliand in honour of the delegation on Friday, the Ambassador said that the visits of Nepal's four development regions has made easier to take stock of Nepal's development needs and challenges.
The Ambassador said the team analyzed Nepal's necessities from the visit and took the UN and its specialized agencies' challenges into notice, which would ultimately help in plan formulation and strategy making in the future.
Saying that the delegation was satisfied with its visit to Nepal, the Ambassador shared that assistance, goodwill and cooperation between the UN and Nepal's development partners and the Government of Nepal was further strengthened by the delegation's visit. RSS