Keep in centre national interest: Foreign Minister
April 25, 2017 | 10:19 pm&nbsp&nbsp&nbsp&nbsp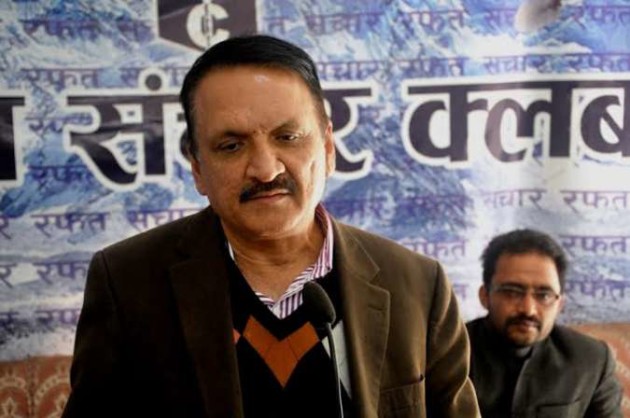 Kathmandu / Apr. 25: Foreign Minister Dr Prakash Sharan Mahat has directed the newly appointed ambassadors to work effectively to popularize Nepal in the international arena by keeping the national interest and needs in centre.
During an interaction organized by the Institute of Foreign Affairs with the newly appointed ambassadors in the capital city on Tuesday, Foreign Minister Mahat said, "The need and priorities of Nepal should be focused while performing the responsibility. Nepal's meaningful presence in the bilateral relations and regional organizations is equally imperative."
He informed them that the Ministry has passed an annual work plan, so periodic progress details along with the activities performed, goals set and resources mobilized should be submitted to the Ministry.
According to him, time has come for those appointed in the Gulf countries and the around to work for addressing Nepali workers' rights problems, as large number of Nepalis are the migrant workers there. The remittance they generate has contributed a lot to country's economy, he reminded.
He also suggested them to make the economic diplomacy strong to attract foreign investment in Nepal.
The interaction begun Tuesday will continue for two more days. RSS