SC interim order directs govt to not take action against DIG Silwal
April 25, 2017 | 10:19 pm&nbsp&nbsp&nbsp&nbsp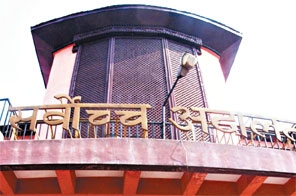 Kathmandu / Apr. 25: Supreme Court on Tuesday issued an interim order directing the government not to take any action against Deputy Inspector General (DIG) Nawaraj Silwal.
A full bench of Justices Jagdish Sharma Paudel, Ishwor Prasad Khatiwada and Tej Bahadur Kc passed the order directing the government not to arrest, ask clarification or interrogate while carrying out investigation against DIG Silwal.
The court would conduct hearings on the second writ filed by DIG Silwal on May 2.
DIG Silwal has been accused of forging performance evaluation form before submitting it to the Supreme Court in a case of seniority during the inspector general appointment.
Earlier on Monday, a police team deployed from the Nepal Police headquarters had taken DIG Silwal in custody for investigation into the case.
Following Silwal's detention, advocate Purna Prasad Rajbansi filed a habeas corpus writ at the SC demanding release of DIG Silwal.
Later, the SC, with the guarantee of lawyer Sambhu Thapa and in the presence court registrar Nripadhoj Niroula, ordered the government to release DIG Silwal immediately.