Constitution amendment on consensus: Minister Nayak
April 28, 2017 | 9:50 pm&nbsp&nbsp&nbsp&nbsp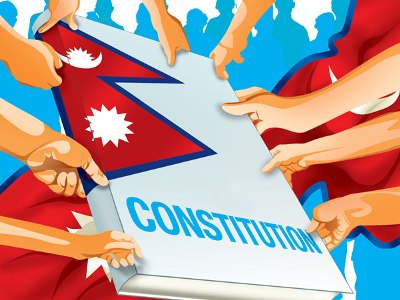 Kathmandu / Apr. 28: Minister for Law, Justice and Parliamentary Affairs, Ajay Shankar Nayak, has said constitution would be amended with the participation of the major opposition CPN-UML.
During an interaction organized by Reporters' Club Nepal here Friday, Minister Nayak said major opposition has also a significant role to resolve problems. Therefore, the UML would not shy away from the constitution amendment, he argued.
According to Minister Nayak, the government announced the dates of the two-phased local election in consultation with the Election Commission, so the political parties had no option but to move ahead with consensus.
At the programme Nepali Congress leader Mahendra Yadav said amendment of constitution was imperative for its implementation.
Central advisor to the CPN-UML, Keshav Prasad Badal, accused the government of working against national interest by amending the constitution. UML does not involve in the constitution amendment process, he argued.
Rastriya Janata Party's leader Anil Kumar Jha urged the CPN-UML to help in passing the amendment bill. If the constitution amendment bill was not passed, the country would face crisis, he expressed worry. RSS