US Ambassador calls on PM Deuba; Bhutanese refugees congratulate PM Deuba, hope solution of refugee crisis
June 8, 2017 | 10:11 pm&nbsp&nbsp&nbsp&nbsp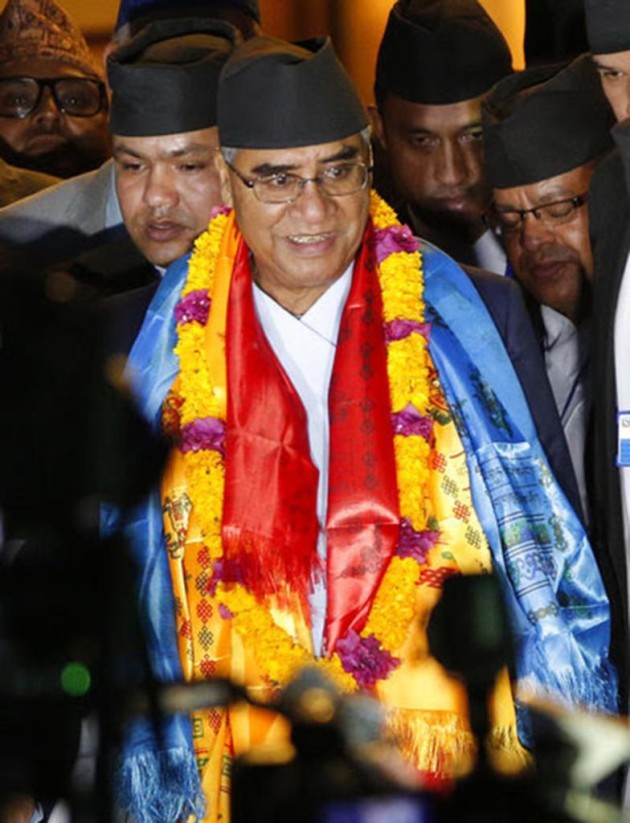 Kathmandu / June 8: The US Ambassador to Nepal, Alaina B Teplitz, has called on Prime Minister and Nepali Congress President Sher Bahadur Deuba today.
During the meeting held at PM's office Singha Durbar, PM Deuba expressed gratitude to the US government for its assistance in various sectors in Nepal. He hoped that such assistance would be continued and increased in the days ahead.
On the occasion, Ambassador Teplitz congratulated PM Deuba and expressed best wishes for his successful tenure, informed PM's aide, Bhanu Deuba. Teplitz also expressed confidence that the relations between Nepal and the US would grow in the days ahead.
Bhutanese refugees congratulate PM Deuba, hope solution of refugee crisis
Meanwhile, the Bhutanese refugees living in different camps in eastern districts of the country have extended congratulations and best wishes to Nepali Congress President Sher Bahadur Deuba on his election to the post of Prime Minister.
The National Reconciliation Committee, Bhutan send a congratulatory message to Deuba on Thursday, expressing hopes that an environment for the repatriation of the Bhutanese refugees to their home land would be built during his tenure.
The congratulatory message states that they have been living in two refugee camps in Jhapa and Morang for long and there has been no initiation for their repatriation, hoping that Prime Minister Deuba would take positive initiation to that end.
Stating that the dignified repatriation of the Bhutanese refugees to their homeland was the only sustainable solution to the refugee problem, the committee noted that the option offered by the UNHCR for third country resettlement, while putting aside the alternative of their repatriation to Bhutan has made the future of the refugees uncertain.
The message undersigned by the committee coordinator Krishna Bir Tamang also recalled that the refugees were provided with food, shelter and clothes in the past when the Nepali Congress was in the government, hoping that the Bhutanese refugee problem would be resolved judiciously and in the long-term during PM Deuba's tenure.
Similarly, the committee also send a reminder memorandum to the United Nations High Commissioner for Refugees (UNHCR), stating that the refugees taking shelter in the refugee camps in eastern Nepal were facing difficulties as works have not been carried out as per the proposal of repatriation to home from among the options adopted for resolving the Bhutanese refugee problem.
The committee has pressed the UNHCR to exert pressure on the Bhutan government to take back its citizens as the rights of the Bhutanese refugees to be repatriated to their home country remains intact. RSS