Huge snake slithers up moving car's hood on the highway
June 13, 2017 | 1:18 pm&nbsp&nbsp&nbsp&nbsp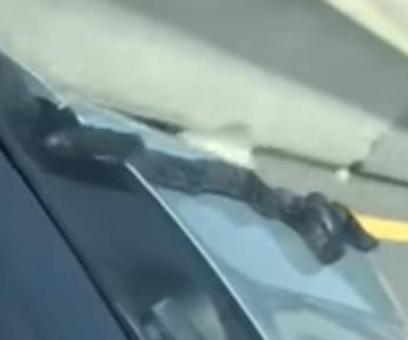 Jun 13: A man driving on a Georgia highway started recording when he was faced with a sight out of a horror film: a massive snake slithering up the hood of his car.
Ryan McMurphy captured video when he was driving June 1 on Interstate 85 in Buford and the huge snake appeared at the front end of his moving vehicle.
The snake, apparently crawling out from under the hood, slithers up the length of the car toward McMurphy's window.
The serpent appears to attempt to climb in the window, but the driver has the glass rolled up.
McMurphy said he continued his drive and the snake, later said to be a nonvenomous rat snake, crawled off the car on its own when he stopped. UPI.com