Home Minister urges authorities to install traffic lights at 200 places
June 16, 2017 | 10:05 pm&nbsp&nbsp&nbsp&nbsp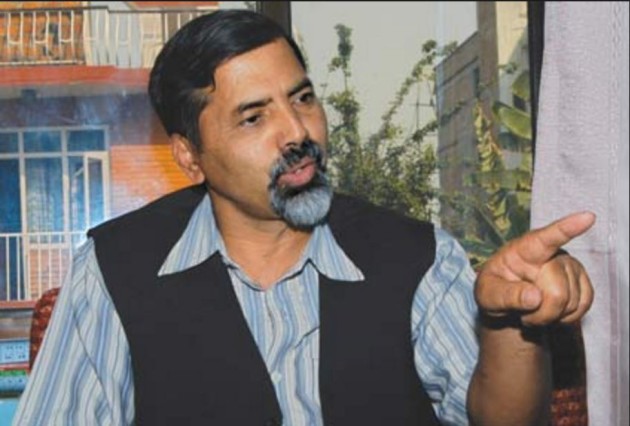 Kathmandu / Jun 16: Home Minister Janardan Sharma instructed concerned authorities to initiate the process of installing traffic lights at 200 places of Kathmandu valley.
Holding a discussion on Friday with officials of Department of Roads, Department of Transport Management, Metropolitan Traffic Police Division, Kathmandu Upatyaka Khanepani Ltd (KUKL), Nepal Telecom, Nepal Electricity Authority and Kathmandu Metropolitan City, the Home Minister asked the authorities to come up with ideas on traffic management within the valley.
According to Sharma's secretariat, Minister asked the authorities to calculate the necessary budget to install traffic lights in 200 places. "Let's initiate the idea of installing traffic lights in 200 cross-sections in the valley. Let's do it promptly. If we wait for ADB or other donors, it could take years," the secretariat quoted Sharma in a press note issued after the discussion.
"If we cannot install traffic lights and street lamps of our own, there is no meaning of running a government," the secretariat quoted Sharma further.
He urged Department of Road to initiate construction of overhead bridges in places with needs but warned not to repeat the mistakes made by the government agencies while constructing such bridge in Kalanki.
Minister Sharma instructed Department of Transport Management to draw at least 800 new zebra crossings on the roads of Kathmandu valley within next 15 days.
During the discussion Nepal Police IGP Prakash Aryal said that the unmanaged parking should be removed but there should not be pay-parking since it could benefits goons in getting easy money.