Call for prioritizing preparedness for disaster management
June 20, 2017 | 9:13 pm&nbsp&nbsp&nbsp&nbsp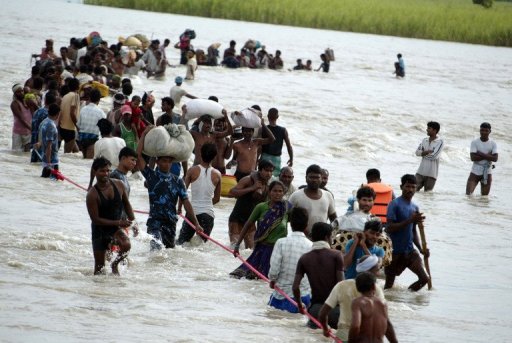 Kathmandu / Jun 20: Participants at a program hereon Tuesday said information and communication plays a key role in providing human security and reducing property loss at the time of any natural disaster.
Speaking at the 8th APT workshop on disaster management\communications jointly organised by the Ministry of Information and Communications, the Nepal
Telecommunication Authority ( NTA) and Asia-Pacific Telecommunity, they stressed the need for prioritizing preparedness to reduce the damages of natural disaster while learning from Gorkha earthquake of April 25, 2015.
In order to minimise the post-disaster loss/damages, they said, there was a need to emphasise on the development and expansion of phone network towers while focusing on the use of a new technology while learning from the experiences of countries that have gone through such disasters in the past.
Likewise, they underscored the need for taking a common view on technology, experiences and strategies to be adopted in telecom sector across the Asia Pacific Region.
Secretary at the Ministry of Information and Communications, Mahendra Man Gurung, said the government was clear about the needs of human resources, appropriate technology and effect service delivery for disaster management. "Human security is and should be the first and foremost priority during disaster and the telecommunication is pivotal to this connection," he said, insisting on the need of public-private cooperation to extend this system as to make it accessible to all.
NTA Chair Digambar Jha said Nepal had witnessed a noticeable progress in the sector of telecommunications. Technology expansion had been stressed and a success had been gained as well. However, further improvement and exploration was needed. The NTA had directed the telecommunications service providers to make their services technology-friendly and accessible even in difficulties.
ATP Deputy Secretary General, Mr Masanori Kondo, apprised the programme that making the telecommunications accessible, capable of functioning during disaster and centered on human security were their priorities.
Telecommunication representatives from 15 countries in the Asia Pacific were present in the event. RSS