CEC highlights on micro observers' role to make poll successful;  Three election commissioners deployed to evaluate poll preparations
June 21, 2017 | 9:58 pm&nbsp&nbsp&nbsp&nbsp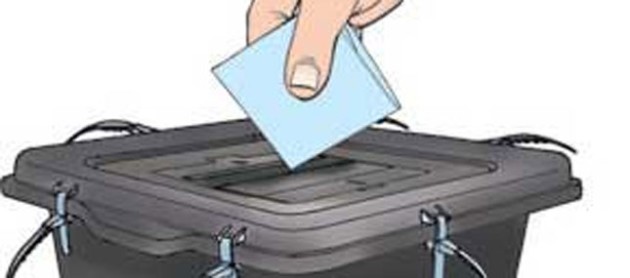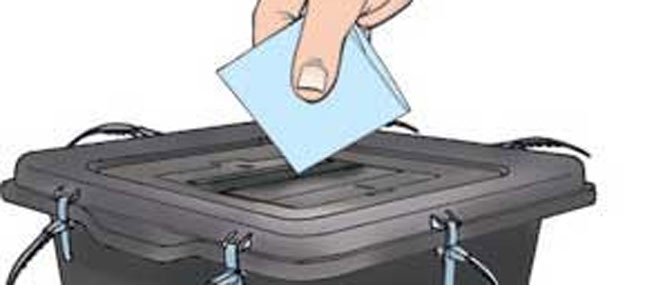 Kathmandu / June 21: Chief Election Officer (CEC) Dr Ayodhee Prasad Yadav has said the participation and public enthusiasm seen in the filing of nominations for the second-phase of local elections was highly commendable.
While inaugurating orientation training organised for micro observers to be deputed in the second-phase election here today, the CEC said, "The filing of nominations was held quite peacefully and in an enthusiastic atmosphere."
Around 63 thousands candidates have filed their nominations for the second-phase local-level elections taking place at 334 levels of 35 districts of three provinces (no. 1, 5 and 7) on coming June 28.
On the occasion, the CEC directed micro observers to keep a close tab on election affairs bearing in mind the possibility of violation of election code of conduct and money politics during the publicity campaign and report to the EC if such unethical practices were seen. He also instructed them to maintain a distance with political parties and work as an inseparable part of the EC so that none could find any complaint regarding their performance. "The role and responsibility of micro observers is pivotal to make the election successful."
The EC has announced the award for election employees from districts witnessing the maximum turnout in the election.
EC Secretary Gopinath Mainali instructed micro observers, who according to him are given special duties and responsibilities, to prepare a daily work plan before going assigned polling stations.
A total of 15,038 local people's representatives shall be elected from the second-phase election.
The EC is sending 75 government employees of under-secretary and section officer–levels as micro observers to the local levels considered the sensitive in view of the election
Micro observers who shall work in cooperation with the EC officials, Chief District Officers, District Chief Election Officers and election officers are not allowed to introduce themselves to poll candidates, political parties and media.
Three election commissioners deployed to evaluate poll preparations
Meanwhile, three election commissioners have been deployed to take stock of preparations for the second round of local level elections.
As per the deployment, Election Commissioner Narendra Dahal will look after the districts Udayapur, Sunsari, Dhankuta, Morang, Jhapa, Ilam, Panchthar and Taplejung under Province 1.
Likewise, Ishwari Prasad Poudyal will take charge of Dang, Rolpa, Rukum, Pyuthan, Bardiya, Banke, Rupandehi, Kapilvastu, Palpa, Gulmi and Nawalparasi under Province 5.
Kailali, Kanchanpur, Baitadi, Darchula, Bajhang, Bajura, Achham, Dadeldhura and Doti districts under Province 7 will be in Sudhir Kumar Shah's responsibility.
The polls will take place at 334 local levels of 35 districts under Province 1, 5 and 7 on June 28. RSS