Security Council's meeting focuses on election
June 21, 2017 | 9:58 pm&nbsp&nbsp&nbsp&nbsp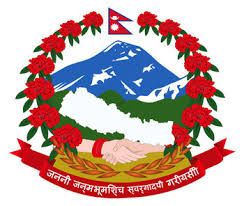 Kathmandu / June 21: The National Security Council's (NSC) meeting on Wednesday was held with a focus on the preparation of the security strategy for the upcoming local level election on June 28.
The second phase of election is being held in 35 districts across province no 1, 5 and 7 for 334 local units.
Emerging from the meeting, Minister for Finance, Gyanendra Bahadur Karki, shared that today's routine meeting of the Council discussed the security measures for the upcoming elections.
The meeting decided to enable environment wherein the voters could cast their ballot without any fear and devise a security strategy to ensure that the election is held in a free, fair and impartial manner, according to Minister Karki.
A meeting of the Council of Ministers will be held on Thursday to decide on the same, said Karki.
Prime Minister Sher Bahadur Deuba, Minister for Finance Karki, Minister for Home Affairs Janardan Sharma, Chiefs of security bodies including the Nepal Army, Nepal Police and Armed Police Force and the National Investigation Department were present in the meeting. RSS