Two ex-IGPs surrender to SC over Sudan scam, sent to jail
June 21, 2017 | 9:58 pm&nbsp&nbsp&nbsp&nbsp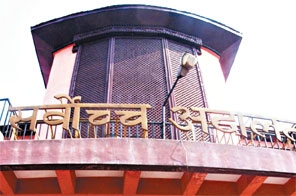 Kathmandu / June 21: Two former Inspector Generals of Nepal Police have surrendered to Supreme Court (SC) on Wednesday over Sudan scam.
According to the spokesperson of the SC Mahendra Nath Upadhyaya, former IGPs Om Bikram Rana and Hem Bahadur Gurung, who were found guilty over Sudan scam, surrendered themselves to the SC. The SC, later, sent them to the Dllibazar-based jail.
Likewise, former AIG Deepak Singh Thangen and former DIG Deepak Kumar Shrestha have also surrendered and were sent to jail by the SC.
The SC had slapped three former chiefs of Nepal Police guilty in the high-profile Sudan APC scam and sentenced them up to two years behind bars. Issuing its final verdict on April 30, a division bench of former Chief Justice Sushila Karki and Justice Bishwambhar Shrestha found former IGPs Rana, Gurung and Ramesh Chanda Thakuri, and several other Nepal Police officials guilty of corruption in the purchase of logistics for UN peacekeeping force deployed in Darfur, Sudan.
The bench had handed down a two-year jail term and a fine of Rs 50,000 to former IGP Rana one year's jail term and a fine of Rs 40,000 to former IGP Gurung.