Former ANFA General Secretary Shahi arrested on fraud charge
June 22, 2017 | 8:50 pm&nbsp&nbsp&nbsp&nbsp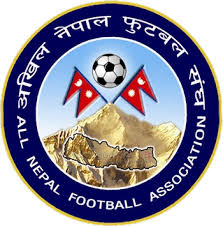 Kathmandu / Jun 22: Metropolitan Crime Division on Thursday arrested Lok Bahadur Shahi, the former general secretary of All Nepal Football Association (ANFA), with the charge of obtaining money from numbers of people by telling a lie that he would send them to Canada through an organization called 'Sports for All'.
According to SSP Dinesh Amatya, the chief of the division, at least 25 complaints are registered against Shahi. As per the complaints received by the police, Shahi has obtained more than Rs 30 million from the people.
According to Amatya, Shahi was found involved in collecting cash. "Some of the victims have provided us the receipt provided by Shahi. Looking into them, we can see he had collected Rs 500,000 to Rs 700,000 from an individual telling them he would send them Canada," said SSP Amatya.
SSP Amatya said that the number of complaints could increase as people are contacting police after they came to know that police is taking action against Shahi.