Israeli film fest to travel to Pokhara
June 24, 2017 | 5:56 am&nbsp&nbsp&nbsp&nbsp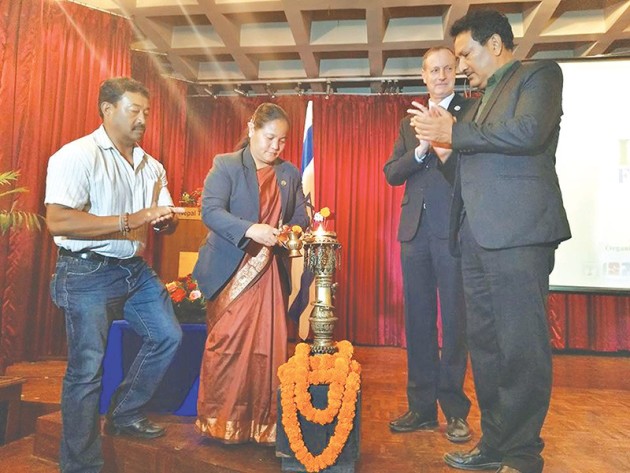 Kathmandu / June 23: After wrapping up its three-day long screening of Israeli movies in Kathmandu today, 11th Israeli Film Festival will now be travelling to Pokhara and Biratnagar.
The film fest, organised jointly by the Embassy of Israel in Nepal and Nepal Film Society, will be held at OR2K Restaurant in Pokhara from 28 to 30 July, and at the premises of Chamber of Industries in Biratnagar from 6 to 8 July.
The film fest was inaugurated by Onsari Gharti Magar, Speaker of the Legislature Parliament of Nepal, on June 21 at the Nepal Tourism Board, Kathmandu.
Over the course of three days, the film fest screened the movies that portray the cultural and social aspects of Israeli lifestyle and Jewish tradition, and do so by celebrating the city of Jerusalem.
This edition of the fest was dedicated to the Israeli capital of Jerusalem marking the 50 years of reunification of the city.
The screenings for each of the movie was preceded by a documentary on Jerusalem.
The film fest screened six movies—Time of Favor by Joseph Sider; Abulele by Jonathen Geva; Teacher Irena by Itamar Chen; Our Father by Meni Yaish; Apples from the Desert by Matti Hariri and Arik Lubetzky; and Bethlehem by Yuval Adler—over the course of three days.