Health Minister urges public to trust services of public hospitals
September 3, 2017 | 9:50 pm&nbsp&nbsp&nbsp&nbsp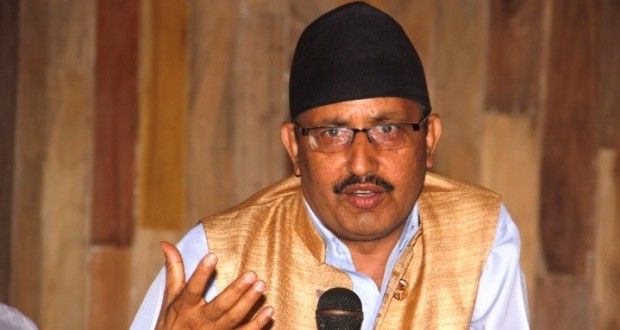 Kathmandu / Sept 3 : Minister for Health Giriraj Mani Pokharel has urged one and all to avail healthcare services from public health institutions being confident of their services.
Minister Pokharel , who was hospitalised for a week at the Bir Hospital after contracting influenza virus H1N1 and was discharged from the Hospital on Sunday, shared that he had been visiting the Hospital, the oldest one in the country, for medical services even before he was a minister.
Pokharel said that he was confident that the public health facility could render quality healthcare services and Bir Hospital's services reflected his confidence.
He also urged the patients to have confidence over the public hospitals instead of flocking abroad for treatment of any minor ailments.
Director at the Bir Hospital, Dr Bupendra Kumar Basnet, shared that Minister Pokharel was admitted to the Hospital after he complained of fever, common cold and infection in chest.
According to Dr Basnet, Pokharel contracted influenza virus H1N1 and was given medicine for 5 days and advised rest for few more days.
Lately, the infection of influenza virus has been viral in various parts of the country, including Kathmandu Valley
Altogether 12 people have been recorded to lost their lives to Influenza Viral type A (H1N1) in the country in last two and a half months, according to the Department of Epidemiology and Diseases Control. RSS