Nepal's constitution now available in Tharu language
October 3, 2017 | 9:46 pm&nbsp&nbsp&nbsp&nbsp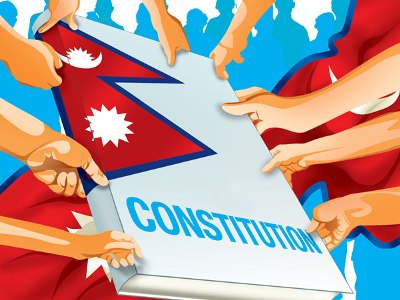 Bardiya / Oct 3: The Nepal's Constitution has been published in the Tharu language spoken in western Nepal.
Yek Raj Chaudhary translated the country's main law into the Tharu language. The translation was done following the permission from the Ministry of Law, Justice and Federal Affairs.
Prachin Sirjansheel Adibasi Society Bardiya took initiation to avail the constitution in the language of the Tharu community.
The meeting of the Council of Ministers in December decided to publish the constitution in the Tharu language.(RSS)