Govt to hire 98,000 temporary police personnel for upcoming polls
October 10, 2017 | 11:43 pm&nbsp&nbsp&nbsp&nbsp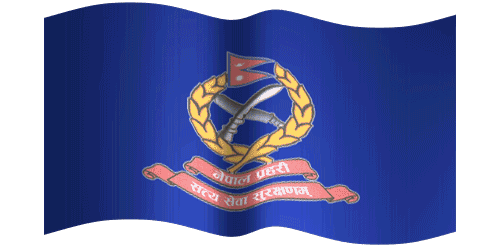 Kathmandu / Oct 10: The government has decided to hire 98,168 Myadi (temporary) police personnel for the upcoming parliamentary and provincial elections slated for November 26 and December 7.
The application process will begin from today itself and will end at 5pm on October 6, according to a notice issued by the Human Resource Development Department of Nepal Police.
According to the notice, those interested to join the Myadi police can drop their applications in Metropolitan Police Ranges in Kathmandu, Lalitpur and Bhaktapur and all District Police Offices from 10 to 5 pm.
Nepali citizens with a minimum age of 18 years and the maximum of 54 can apply for the 55-day job.
Myadi police will get salary equal to that of a police constable, allowance and other facilities.
The government will bear all the treatment expenses if any Myadi police sustained injuries during the elections.
Likewise, the government will provide Rs 1.5 million compensation to the family members if any Myadi police is killed on duty during the elections.
While anyone not involved in any political party and who does not have any criminal record can apply for the positions if they are physically and mentally fit, read the notice.