TIN urges voters to defeat corrupted candidates; EC discusses security work plan
October 13, 2017 | 1:40 am&nbsp&nbsp&nbsp&nbsp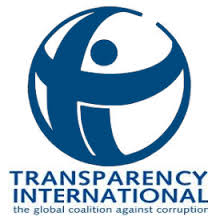 Kathmandu / Oct 12: Transparency International Nepal has urged all political parties to field the candidates with clean image while contesting in upcoming parliamentary and provincial elections.
It has also urged the voters to vote against the corruption accused politicians. The suggestion from the graft watchdog body comes at a time when the parties have been recommending corruption accused or convicted leaders for the elections.
Ruling Nepali Congress has named corruption convicted Khum Bahadur Khadka as member of the party's candidate selection board. Khadka, who had been convicted by Supreme Court in 2012 for misusing nearly Rs 10 million, has also been recommended as a candidate for the parliamentary elections from Dang Constituency 1. Another NC leader Govinda Raj Joshi, whose corruption case is currently under hearing at the apex court, is also strongly lobbying to get the party's candidacy from Tanahun.
Similarly, NC leaders including Chiranjivi Wagle, who were convicted for graft are also said to be lobbying to make their comeback in politics by contesting the upcoming elections.
The main opposition CPN(UML) has also recommended controversial gangster Dipak Manange as the candidate for provincial assembly elections from Manang. Manange was accused of amassing properties without legal means. But the Special Court gave him a clean chit though his case is yet to be testified at the apex court.
Issuing a press release on Thursday, TIN has urged the voters to select the right candidates to control the corruption and to institutionalize the democracy that will lead the good governance and development in the country.
EC discusses security work plan
Meanwhile, the Election Commission has held discussion on security work plan prepared by the Home Ministry in view of the coming elections on Thursday.
The EC said the security work plan prepared for the elections of the House of Representatives and provincial assemblies was useful and practical.
During the high level security committee meeting, Home Secretary Lok Darshan Regmi informed that ample human resources would be mobilized from all four security bodies during the elections.
The EC underscored the role of security bodies for free and fair election. The Ministry was suggested of smooth coordination and collaboration. Even the relevance of the temporary police persons was discussed in the meeting.
The country is holding the election of the House of Representatives on November 26 and of provincial assemblies on December 7.
Chief Election Commissioner, Dr Ayodhee Prasad Yadav said, "We're almost prepared for the election of House of Representatives and of provincial assemblies. The work plan has categorized the voting centres as normal, sensitive and very sensitive. It has also paid attention on security of the candidates, political leaders, voters, election observers and the vote counting places."
He urged all not to harbour doubt on election as the election atmosphere was getting favourable. RSS