NSC meeting focused on security arrangement
October 18, 2017 | 10:03 pm&nbsp&nbsp&nbsp&nbsp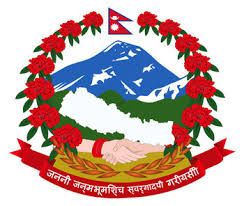 Kathmandu / Oct 18 : A meeting of the National Security Council decided to make necessary security arrangement to hold upcoming elections of House of Representatives and State Assemblies in a free and fearless manner.
The meeting held at the office of the Prime Minister at Singha Durbar today focused on the security during the elections scheduled for November 26 and December 7, said Defense Minister Bhimsen Das Pradhan.
He further said that the security method adopted in local-level election would be used in the upcoming elections. The meeting also discussed security situation of the country and security challenges.
Present on the occasion were Prime Minister Sher Bahadur Deuba, Finance Minister Gyanendra Bahadur Karki, Defense Minister Pradhan, chiefs of Nepal Army, Nepal Police, Armed Police Force and National Investigation Department. RSS