Printing of ballot papers under FPTP begins
October 27, 2017 | 8:44 pm&nbsp&nbsp&nbsp&nbsp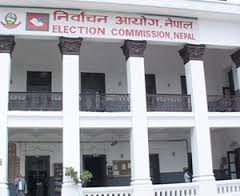 Kathmandu / Oct 27: The Election Commission on Friday has begun printing the ballot papers under the first-past- the-post election system for upcoming federal and provincial elections slated for November 26.
Speaking in a program organized by the Reporters' Club in the capital Friday Chief Election Commissioner Dr Ayodhee Prasad Yadav shared it.
He added that the EC has managed separate ballot papers for FPTP and proportional system. According to Yadav, before giving the final touch to the ballot papers, election experts and former election commissioners were being summoned to the EC for final consultations. Dr Yadav claimed that the elections will not be postponed at any cost.
On another note, Chief Commissioner Yadav said that the EC had not received the Supreme Court's verdict relating to ballot papers so far. RSS