Home Ministry urged to provide one million rupees to bereaved family
October 28, 2017 | 8:03 pm&nbsp&nbsp&nbsp&nbsp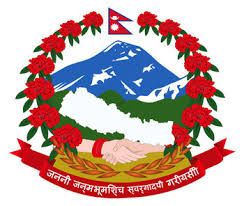 Jhapa / Oct 28: The Home Ministry is to be requested to immediately provide cash compensation of Rs one million to the family of Naresh Thapa of Arjundhara-11 Jhapa who was killed in police firing Friday.
An all-party meeting held today over the death of the 30-year-old Thapa in the firing agreed to request the Home Ministry for the compensation. As per the agreement of the meeting, the Birtamod Municipality and the District Coordination Committee, Jhapa will provide Rs 25,000 each to the bereaved family while the family will receive Rs 10,000 from the Birtamod Chamber of Commerce and Industry.
Besides, there has been agreement to make arrangements for providing his spouse job at the Municipality, according to District Police Office, Jhapa's Superintendent of Police Bishnu KC.
The meeting ended with the decisions of recommending a probe in the involvement of Deputy Superintendent of Police (Area Police Office Anarmani) Raj Kumar Silwal in the firing and launching investigations into the death of Laxman Siwakoti under dubious circumstances so as bring out facts behind the incident and book the guilty.
Similarly, other points of agreement include all sides extending cooperation to the investigation committee constituted by the Ministry of Home Affairs for carrying out investigation into the September 30 and October 27 incidents, finding out the culprits and taking legal action against them as well as the government making arrangement for free medical treatment to those injured in the incidents.
Likewise, the sides concerned have been urged to immediately withdraw the protest programmes over the killing of Shiwakoti. Political parties, people's representatives, organizations, journalists and civil society among others have been urged to help normalize the disturbance seen in Birtamod municipality at present.
Birtamod remained tense Friday and the local administration imposed a curfew after the killing of one protester when the police intervened in 'peaceful' rally organized by the local people demanding action against the murderer of Laxman Shiwakoti.
Shiwakoti, 11, of Arjundhara-11 had gone missing from home on September 30, and his body was found the following day at Birtamod-1.
The victim's uncle Bishnu Prasad Shiwakoti has named eight persons including one Shuresh Pokharel of Birtamod-5 as the murderers.
Chief District Officer Rishiram Tiwari, Superintendent of Police Bishnu KC, Mayor of Birtamod Municipality Dhruba Kumar Shivakoti, Deputy Mayor Pabitra Mahatara Prasai, among others were present at the meeting.
The curfew that is in place since Friday has not yet been lifted. The district security committee will meet again to decide on removing the curfew. RSS