52 out of 161 polling centres marked as highly sensitive in Chitwan; NC unveils its election manifesto, terms CPN (MC) as opportunist
October 30, 2017 | 8:22 pm&nbsp&nbsp&nbsp&nbsp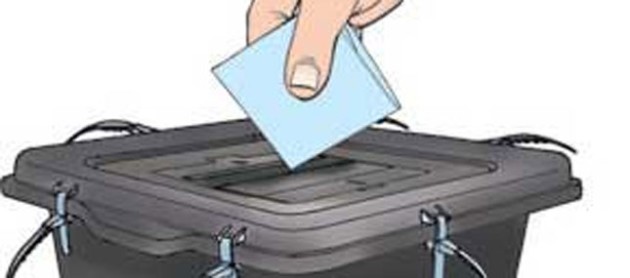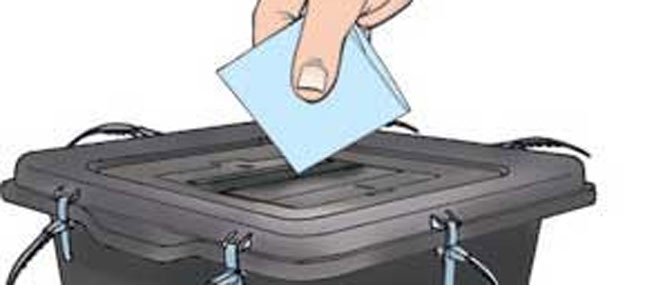 Chitwan / Oct 30: The district security coordination committee, Chitwan has marked 52 out of 161 polling centres in Chitwan as highly sensitive. Likewise, 109 have been identified as sensitive.
Polling centres fixed in such area sharing border with India, categorised as geographically remote part and having troublesome security records in previously elections have been determined as the highly sensitive, said Superintendent of Police and member of the committee Dipak Thapa.
Keeping in mid the sensitivity, tight security arrangements will be put in place in the area.
A four- layer security system( police and temporary police from the front line, Armed Police Force from the second, Nepal Army from the third, and investigation team from the fourth (if needed) will be in place to provide security at the total 408 polling stations, he said.
Minimum 11 and maximum 50 police personnel and temporary police led by inspector will be mobilised at a polling centre. A total of 3,295 police personnel and 1710 temporary police will be deployed.
Chitwan with three constituencies has a total of 354,036 voters.
NC unveils its election manifesto, terms CPN (MC) as opportunist
Meanwhile, the Nepali Congress (NC) has released its election manifesto for the upcoming federal parliamentary and provincial polls slated for November 27 and December 6.
Making public its manifesto in the Capital on Monday, the ruling party has lashed out at the recently formed left alliance as the manifestation of lust for power. The NC has stated that Maoist Centre is an opportunist seeking short-term political gains by taking advantage of political instability.
In its manifesto, the NC has claimed that the CPN-UML and Maoist Centre have been trying to mislead the people by selling the dreams of political stability and economic prosperity to be achieved with the formation of a communist government. "Thus, the dominance of communist in the parliament and the presidential system would not guarantee political stability in the country. Rather it will only been a dangerous experiment to push the country towards a despotic communist rule and a long-term conflict."
The NC manifesto has claimed that the CPN-UML and Maoist Centre have been proven as parties protecting institutional corruption in a systematic manner. Stating that the CPN-UML has turned into a party promoting crony capitalism, the NC manifesto has remarked that the obstruction by UML and Maoist Centre in passing the Health Profession and Education Bill at the parliament is the latest example of it.
The manifesto has claimed that the Maoist party led by Pushpa Kamal Dahal, in the past decade, has become the centre of unstable political equation, alliance for power acquisition and ideological ambiguity.
"CPN-UML that had termed Madhes movement as a protest for disintegration and issued inappropriate comments against Madhesi people is now gradually falling into a trap of extremism and fake nationalism," read the NC manifesto.
The Nepali Congress has incorporated economic prosperity, tourism development, youth entrepreneurship, and modernization of agriculture, among other agendas, in its manifesto.