China willing to support agriculture and tourism development in Chitwan
October 31, 2017 | 8:30 pm&nbsp&nbsp&nbsp&nbsp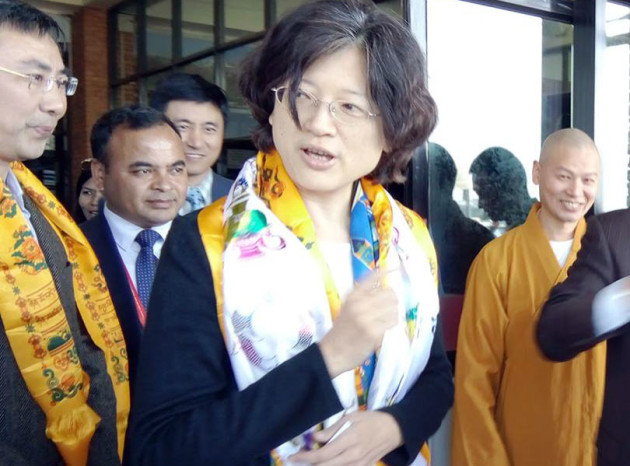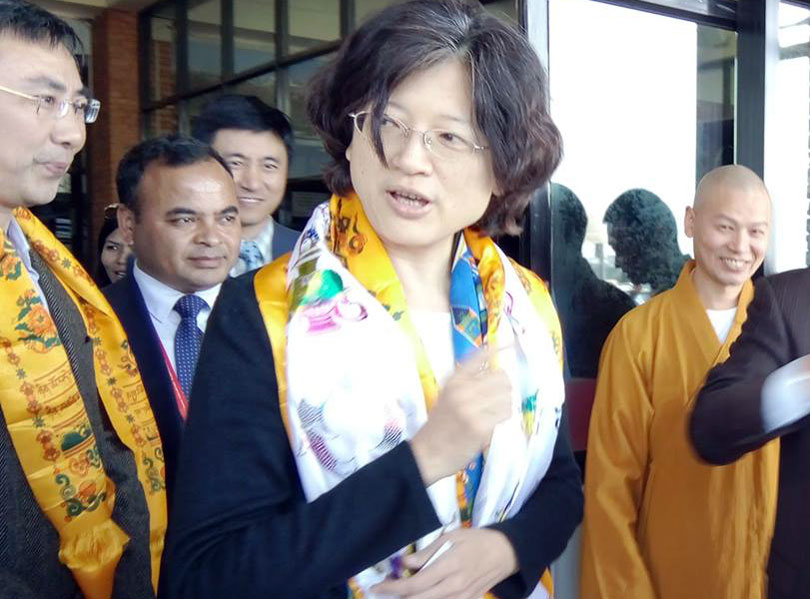 Chitwan / Oct 31: Ambassador of China to Nepal Yu Hong today said that the Government of the People's Republic of China was willing to provide support for the development of agriculture and tourism, among other sectors, in Chitwan district.
Speaking in a meeting held at the Chitwan District Coordination Committee here on Monday, Ambassador Yu expressed China's willingness to provide necessary cooperation for the development of the tourism sector in Chitwan, which she described as a tourism city as well as technical assistance for the promotion of agriculture sector.
She stated there is the need of modern agriculture in Chitwan and gave assurances of Chinese assistance for the same.
The Chinese ambassador also said support would be provided for upgrading and modernization of the BP Koirala Memorial Cancer Hospital in Chitwan which was constructed with the Chinese assistance.
She urged the DCC Chitwan chief to participate in the China Fair taking place in China.
On the occasion, Chitwan DCC chief, Krishna Kumar Dallakoti provided information to the Chinese envoy about the geographical, social and economic situation while Local Development Officer Krishna Prasad Subedi information on the infrastructure development and sectors needing assistance in Chitwan district. RSS