Maryland man tries every scratch-off game before $50,000 win
October 31, 2017 | 9:14 pm&nbsp&nbsp&nbsp&nbsp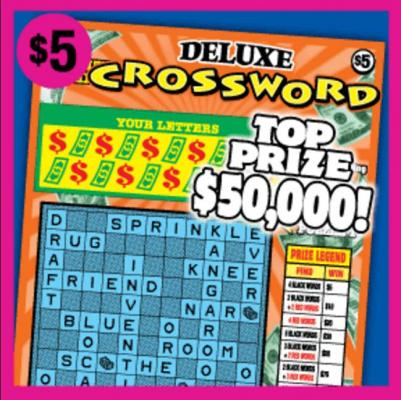 Oct. 30: A Maryland man said he tried every single scratch-off game offered by the state lottery for several years before finally hitting the $50,000 jackpot.
The 68-year-old Germantown man told Maryland Lottery officials he started playing scratch-off games when the state first introduced them, and he has played every game the lottery has put out since.
The grandfather's lucky break finally came in the form of a $5 Deluxe Crossword ticket, which earned him a $50,000 jackpot.
He said he bought the ticket when a delivery for his part-time job took him away from his normal route and near the Germantown Liberty store.
"I hadn't planned to get a ticket just then, but I saw the store, so I pulled in," he said.
The man said his inspiration for the ticket came from the store's trash.
"I noticed several Deluxe Crossword tickets in the store's trash can, right there on top. I figured that maybe the game was due for a win," he said.
The winner said he was initially in disbelief when he scratched off the ticket.
"I was very calm," he said. "I looked at it and I looked at it again, and then once more. Every time, it was a $50,000 winner."
The man said he and his wife plan to use the winnings to pay off debts and push up their vacation timeline.
"Our finances had dictated a vacation departure date about three years from now," he said. "That's now been revised!" Upi.com