Tuhuro Kundali, a novel about orphans, launched
October 31, 2017 | 9:44 pm&nbsp&nbsp&nbsp&nbsp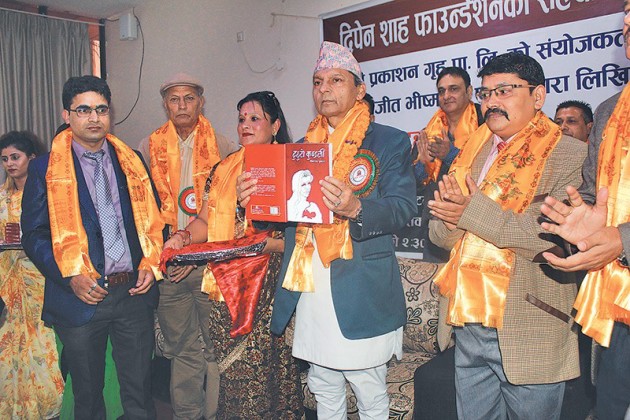 Kathmandu / Oct 30: Tuhuro Kundali, a new Nepali novel by novelist Bhismaraj Fulara which depicts the social struggles of orphans, was launched amid an event held in the Capital on Saturday.
Speaking at the launch, former chief justice Khilraj Regmi praised the novelist for accurately portraying the social realities at a very young age. "This novel should be an inspiration to all those who desire a positive change in our society," Regmi said.
The literary duo Ramkumar Pandey and Sumi Lohani informed the audience that the novel was capable of thrusting Nepali literature onto an international arena.
Author Fulara said that the novel took three years to take the final shape. The organisers at the event announced that 80 percent of the proceedings from the book sale will be donated to Dipen Shah Foundation, an organisation working towards the rights of the dwarves.
Tuhuro Kundali is published by Khoji Books. Source: The Kathmandu Post