Miss Nepal Chandak promoting Nepali culture in Miss World
October 31, 2017 | 9:44 pm&nbsp&nbsp&nbsp&nbsp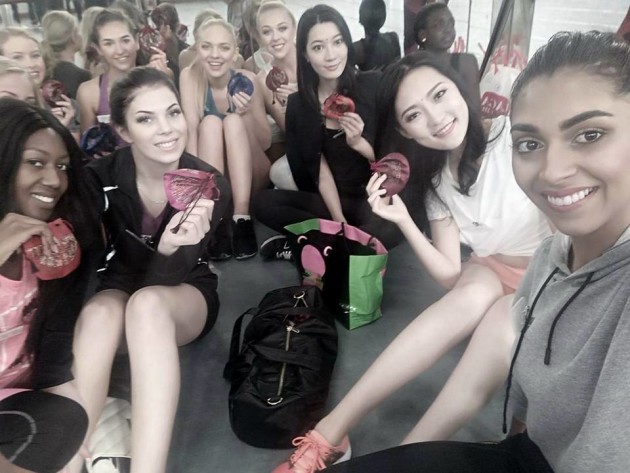 Smriti Dhungana / Kathmandu : Miss Nepal Nikita Chandak is promoting Nepali culture in Sanya, China while representing the country in Miss World 2017. Chandak gifted traditional Nepali handmade purse- Surke Thaili to all participants representing their countries in the beauty pageant.
Sharing her experience and pictures during her stay in Sanya, Miss Nepal Chandak wrote in social network that she was very happy to gift the traditional Nepali handmade purse to her co-participants from around the world. These purses are made by women from rural part of Nepal. Chandak will represent Nepal in various categories during the pageant including Dance of the World, Profile Photoshoot, Talent Recalls among others.
Miss Nepal Chandak has prepared a project on menstruation culture among Nepali ladies for the 'Beauty with Purpose' category. This project will enhance public awareness regarding the menstruation culture in Nepal, said Chandak. One hundred 19 ladies are representing their countries in the 67th edition of the pageant.
The participants will be evaluated under various categories as per their knowledge and potentiality along with beauty. Likewise, voting for multimedia award will open very soon, according to the organizers. The final round of competition is scheduled to be held on November 18 in Sanya. Source: http://www.myrepublica.com/news/29741/