Dozens succumb to viral fever in Mugu
December 2, 2017 | 7:46 pm&nbsp&nbsp&nbsp&nbsp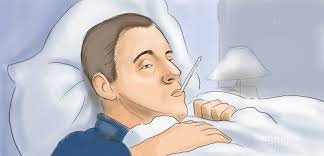 Mugu / Dec 2: Many people have died due to viral fever that has taken epidemic proportions across Mugu district. The elderly and children have been the most affected by viral fever coupled with cough and cold.
A five-year-old child and 70-year-old elderly have died in Chayanath Rara Municipality-1, according to a local Dhan Bahadur Malla.
Likewise, 72-year-old Lal Shobha Budha succumbed to viral fever while a one-year-old baby in the Municipality-5, and 70-year-old Dharmakala Shahi died in Municipality-7.
Likewise, in ward number-4, five people have died for the past one week, local resident Dhirendra Bham said.
Meanwhile, in Khatyang rural municipality, a large number of people have taken ill due to viral fever. And six people have died as of Friday, local resident Birkha Bahadur Thapa said.
Many have died for failure to get medical treatment on time. The epidemic of viral fever is also spreading in Gamtha, Righa, Ratapani, Kotdanda, Srikot villages, where many have taken ill with the sudden dip in the mercury. RSS