EU ban on Nepali airlines continues despite ICAO green signal
December 2, 2017 | 7:46 pm&nbsp&nbsp&nbsp&nbsp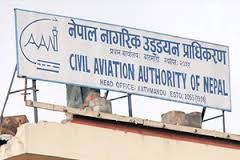 Kathmandu / Dec 2: The European Commission has said all Nepali airlines are still subject to an operating ban within the 28-nation bloc of the European Union, mentioning the European Aviation Agency found no change in the country's four-year-old status as far as air safety is concerned.
In its updated air safety list made public in Brussels, Belgium, yesterday the EC placed Nepal among 16 nations facing such ban, meaning all 18 Nepali air carriers are prohibited from flying into the EU. "All air carriers certified by the authorities with responsibility for regulatory oversight of Nepal have been banned from operating within the EU," the European Agency said in a statement.
An update of the air safety list is based on the unanimous opinion of the aviation safety experts from the Member States who met from 13 to 15 November within the EU Air Safety Committee chaired by the EC with the support of the European Aviation Safety Agency. "A total of 178 airlines are banned from EU skies."
The EC blacklisted Nepal, placing restrictions on Nepali airlines, for the first time in 2013 immediately after the International Civil Aviation Organisation raised the red flag. The ICAO which had designated the significant safety concerns about country's aviation sector citing non-compliance of ICAO protocols in eight critical elements, however, had removed Nepal's aviation from its blacklist in July.
Many aviation stakeholders think that the charade enacted recently by the Ministry of Culture, Tourism and Civil Aviation in arbitrarily attempting to summon the CAAN director general to the ministry and later reinstating him when under fire from the Election Commission has inadvertently shone the lights on the dark underbelly of Nepal's aviation safety. "Clearly, the casualties of the distasteful spectacle are the credibility of the statutory regulator for civil aviation," said one of the stakeholders.
CAAN officials also claimed that the EC had lately expressed its serious concerns about the prolonged insatiability in the country's aviation regulatory body. CAAN honchos were also equally to blame for the continuation of EU ban as they deliberately misreported or decided to stay away from properly informing the EC about the improved air safety standards here as per the latest ICAO findings, an official revealed.
EC clarified that the assessment was made against international safety standards, and notably the standards promulgated by ICAO. "Why did responsible senior officials fail to approach the EC to defend Nepal during the safety committee deliberations?" an official at the Nepal Airlines Corporation questioned. Nepali airlines are capable of providing air services as per the international standards but the regulatory body, which has its management board chaired by the Minister for Culture, Tourism and Civil Aviation, has never improved itself, he added.
According to him, the continuation of the EU ban comes at a time when NAC aims to operate two wide-body aircraft to European destinations and the country also aims to attract over one million tourists annually. "The sheer negligence on part of the CAAN has contributed lot to continuing with the ignominious safety list."
With the latest update, one airline, Avior Airlines (Venezuela), is added to the safety list, while two others – Mustique Airways (St. Vincent and the Grenadines) and Urga (Ukraine) – are removed following safety improvements, the EC's statement read. The Commissioner for Transport Violeta Bulc said, "Our objective is to offer the highest level of safety in European skies. The EU's Air Safety List remains one of our most effective tools to achieve this. Today we are showing that with our help, airlines can be quickly removed from the list when they tackle their safety issues. Work pays off and I hope that the example of Mustique Airways and Urga will inspire others."
The EASC member states will hold next meeting in May-June, 2018 to update the air safety list.(The Himalayan Times)