Three-point agreement between MC and Bandarmude incident victims
December 3, 2017 | 9:10 pm&nbsp&nbsp&nbsp&nbsp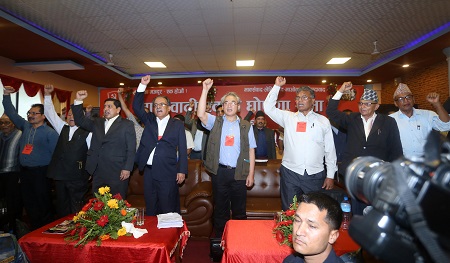 Chitwan / Dec 3: CPN (Maoist Center) and the victims of Bandarmude incident have reached three-point agreement on Sunday.
The agreement was made during the poll campaign organized by the left alliance in Madi. According to the agreement, signed by CPN (MC) chairperson Pushpa Kamal Dahal and five representatives on behalf of victims of the incident, the family of deceased and injured will be provided employment or allowance as per needed and to construct a memorial in 2.5-acre land. However, the members representing official committee of the victims have not involved in the agreement.
At least 38 people were killed and 72 others injured when the then Maoist rebels ambushed an overcrowded bus in Bandarmude in Madi, Chitwan, on June 6, 2005.