NC candidate Thapa discharged from hospital; NC condemns attack on leader Thapa
December 4, 2017 | 10:33 pm&nbsp&nbsp&nbsp&nbsp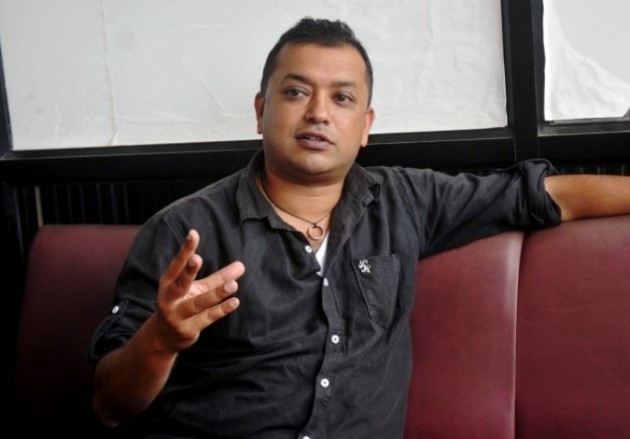 Kathmandu / Dec 4 : Nepali Congress (NC) federal parliament candidate from Kathmandu constituency-4 Gagan Thapa, who was receiving treatment at the Tribhuvan University Teaching Hospital (TUTH) following a bomb explosion at Chapali height, Narayansthan on Monday afternoon, has been discharged from the hospital.
After his discharge from the hospital, he urged voters not to be terrorised from the violent incident.
"The bomb was detonated targeting me," former Health Minister Thapa said, adding, "I was taking quick steps as the door-to-door campaign started one hour late than the scheduled time. That is why some of my friends behind me sustained injuries."
Thapa and 10 others were injured when an Improvised Explosive Device (IED) exploded in broad daylight today.
This is the first incident of IED explosion in country's capital Kathmandu in the run-up to the second phase of parliamentary and provincial elections slated for December 7.
Thapa was in a door-to-door election campaign when the explosion occurred.
NC condemns attack on leader Thapa
Meanwhile, Nepali Congress has condemned the incident of bomb attack on its federal parliamentary candidate from Kathmandu, constituency-4, Gagan Kumar Thapa, while he was in an election campaign at Chapali in Budhanilkantha Municipality-2 on Monday.
Issuing a statement following the attack on Thapa, the party has said: "NC strongly condemns the terror attacks on its leaders, candidates and cadres with an intention to kill," adding, "Such incidents violates citizen's fundamental right to conduct election programmes in peaceful and undisturbed manner."
The party has sought immediate identification of the miscreants and the concerned authorities take stern action against them.
"The incidents of attacks on the NC leaders and candidates have been increasing as of late due to the rising popularity of the party and democratic values it upholds," read the statement, "It is sad to learn that anti-democratic forces are trying to end the democracy through series of planned violent incidents."