Supreme Court orders govt to take action against ex-DIG Silwal
December 14, 2017 | 9:34 pm&nbsp&nbsp&nbsp&nbsp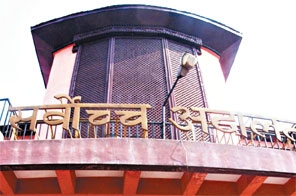 Kathmandu / Dec 14: The Supreme Court (SC) has considered that the performance appraisal certificates tendered by newly elected lawmaker and former DIG Nawa Raj Silwal to the apex court as forged.
The SC has ordered the government to take action against Silwal for tendering false documents.
In a full text of the verdict prepared recently regarding the writ petition against then DIG Silwal, the apex court has ordered the government to investigate and take action against those responsible for their alleged involvement in the case.
Silwal is alleged to have falsified performance appraisal certificates (that) he tendered to the SC while filing a writ petition seeking appointment as Nepal Police chief.
A full bench of seven Justices comprising Chief Justice Gopal Parajuli, Om Prakash Mishra, Kedar Prasad Chalise, Sharada Prasad Ghimire, Meera Khadka, Prakash Man Singh Raut and Purushottam Bhandari had given the verdict regarding the case,
Likewise, the court has ordered Nepal Bar Council to take action against lawyer Kapil Dev Dhakal citing that he had filed the writ on behalf of Silwal seeking promotion was against the principle of public concern.