Prez urges parties to reach agreement
December 20, 2017 | 9:20 pm&nbsp&nbsp&nbsp&nbsp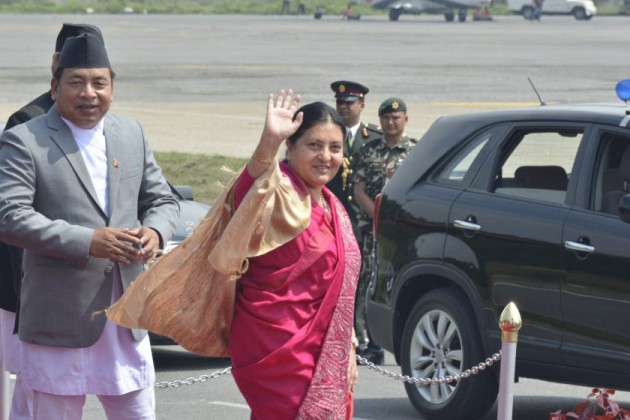 Kathmandu / Dec 20: President Bidya Devi Bhandari urged political parties to reach an agreement on National Assembly Election system.
"A common agreement will help all to find a way out to endorse the Ordinance," Madhav Sharma, the President's press coordinator quoted Bhandari as saying.
The President had expressed her views during a meetign with Left Alliance leaders KP Sharma Oli, Pushpa Kamal Dahal and Subas Nembang at Sheetal Niwas today.
A dispute between the Nepali Congress and CPN-UML has delayed the Ordinance's authentication.
The Nepali Congress is demanding for single transferable voting while CPN-UML is for multiple transferable voting systems.
Amidst ongoing dispute, CPN (Maoist Center) is working to find a common solution to address the disputes and form a new government.