Provision to be made to register cases online
December 23, 2017 | 11:03 am&nbsp&nbsp&nbsp&nbsp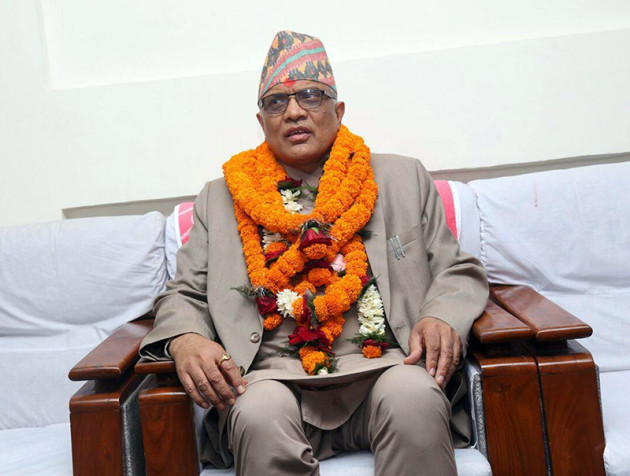 Kathmandu / Dec 22: Chief Justice Gopal Prasad Parajuli has urged the legal practitioners, who implement the rule of law, to follow the constitution and law.
Speaking at the 61st founding day of Nepal Bar Association here on Friday, he said that the lawyers who interpret independent judiciary, constitution and law should honestly follow the law.
On the occasion Chief Justice Parajuli also shared that cases could now be registered online after a month, while referring to the complaint that justice is getting costlier.
Minister for Law, Justice and Parliamentary Affairs Yagya Bahadur Thapa emphasized on the need to implement the constitution and law by rising above politics, while pointing out the major role of the judiciary in providing impartial and effective justice.
NBA Chair Sher Bahadur KC said the legal practitioners were working honestly to provide justice to the people. RSS