NEA begins performance evaluation agreement with officials
December 24, 2017 | 9:17 pm&nbsp&nbsp&nbsp&nbsp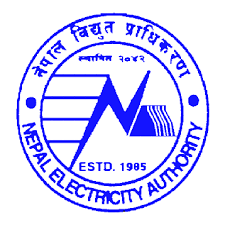 Kathmandu / Dec 24: Nepal Electricity Authority (NEA) has begun performance evaluation agreement with officers to upgrade the quality in service provided by the organization. NEA will start its first phase agreement with the staffs of Direct Customer Service (DCS) department.
The first agreement was made between Managing Director Kul Man Ghising and Biratnagar Regional Office Head Bajra Bhusan Chaudhary under Customer and Distribution Service Directorate in the presence of secretary to Ministry of Energy Anup Kumar Upadhyaya.
Similarly, deputy executive director Sunil Kumar Dhungel of the directorate and Chaudhary made an accord with chief of 17 distribution centers.
NEA hopes that it will be the guidelines for upgrading the services and it will be effective for the administrative and financial sector. MD Ghising also has done the performance evaluation agreement with Ministry of Energy.
After the first phase agreement, NEA will do agreement with the Head of Hydroelectricity and Transmission Line, Head of Electricity Centers and Deputy Managing Director.
The agreement with Head of Distribution Centers will help to decline the electricity leakage, minimize administration expenditure and provide the quality and secured services. Mainly, it is targeted to control the electricity leakage, decline the time of revenue collection. The NEA has informed that the performance evaluation will supervise within every four months.
If the distribution centers will meet the 50 percent of target to control the electricity leakage and revenue collection, the NEA will reward with cash as motivating incentive. Those staffs who will meet the target will be awarded with the number that will be added in the promotion process and also provide the chances for attend in the seminar and trainings held out of country.