27 percent of total budget spent till six months of current fiscal year
December 24, 2017 | 9:16 pm&nbsp&nbsp&nbsp&nbsp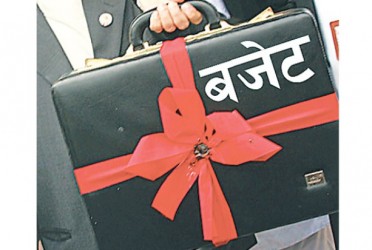 Kathmandu / Dec 24: The government has spent Rs 340 billion in the first six months of the current fiscal year, which is around 27 percent of the total budget.
According to the Finance Ministry, expenditure trend till the mid-December of the current fiscal year is progressive and out of Rs 1278 billion allocated budget, 26.6 percent was spent.
Spokesperson at the Ministry, Arjun Prasad Pokharel, said 36.44 percent or Rs 292 billion is towards current expenditure while Rs 31.99 billion or 9.55 percent is towards capital expenditure. Similarly, Rs 15.41 billion or 10.99 percent has been spent in fiscal management.
The government through the concerned ministries has directed the projects and offices to increase capital expenditure. It had set a target to collect Rs 251 billion revenue till mid-December of the current fiscal year and was able to collect 95.56 percent of the target which is a rise by 114.97 percent compared to the corresponding period of the previous fiscal year. RSS