No discrimination of payment to temporary police: Nepal Police
December 24, 2017 | 9:17 pm&nbsp&nbsp&nbsp&nbsp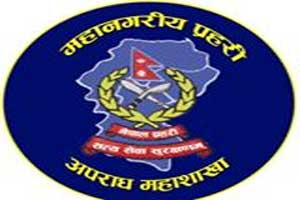 Kathmandu / Dec 24: Nepal Police has made it clear that there was no discrimination of payment and allowance to the temporary police persons mobilized during the elections.
Organizing an interaction Sunday, Deputy Inspector General of Nepal Police, Manoj Neupane, informed that all temporary police persons mobilized for the election were provided the salary, allowance and ration as announced in the terms and condition. So allowance was not curtailed from the provisioned scheme, he added.
"The basic payment of Rs 17,230 was provided to every temporary police. Similarly, the ration and allowance was different from one region to another," the Spokesperson said.
In Kalikot district, a temporary police person Bibek Aidi had died Friday in a clash erupted with the police persons, as they struggled with the reason -they were paid less allowance as mentioned in the terms and condition.
According to him, a committee formed to probe the incident has begun its task. The payment to the temporary police persons was ensured through the bank. RSS