Mugling-Narayangadh road section to remain closed during night from Jan 2
December 27, 2017 | 9:18 pm&nbsp&nbsp&nbsp&nbsp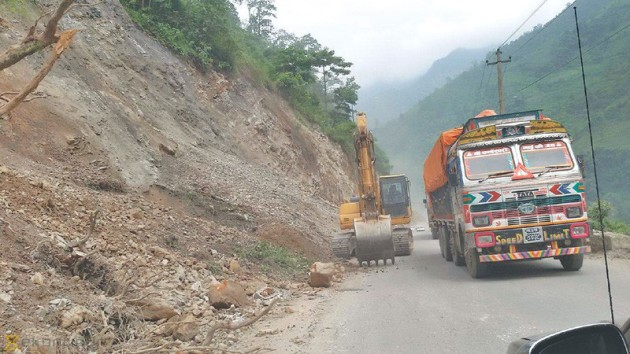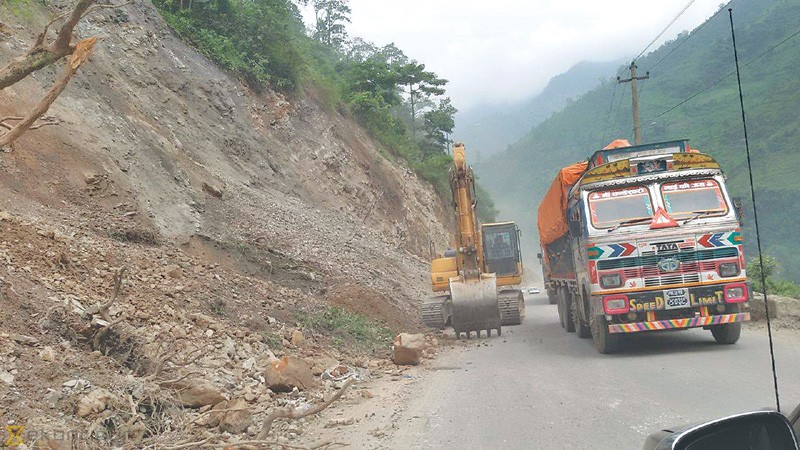 Chitwan / Dec 27: Mugling-Narayangadh road section will remain closed during night from January 2, 2018.
A meeting comprising officials from Narayangadh-Mugling Road Section Project, security personnel, contractors including Chief District Officer Narayan Prasad Bhatta decided to this effect on Wednesday.
According to the decision, the road will remain closed from 10 pm until 4 am.
The decision has been taken after the contractors demanded that they need at least eight hours during the night to resume road construction works.
We are going to halt the road section during night taking the interest of passengers into consideration as this road section is the main route for the people coming inside and going out of the Kathmandu Valley, said CDO Narayan Prasad Bhatta.
This road section is also the lifeline for the Kathmandu Valley as all the necessary goods are transported by cargo trunks through this road.
The road widening work along Mugling-Narayangadh has been ongoing since 2015 to make it two-lane.