Writ filed at SC against delay on endorsement of Nat'l Assembly ordinance
December 28, 2017 | 9:10 pm&nbsp&nbsp&nbsp&nbsp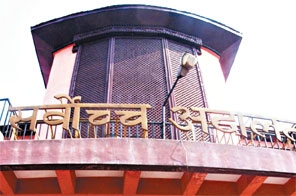 Kathmandu / Dec 28: A writ petition has been filed at the Supreme Court (SC) demanding prompt authentication of an ordinance pertaining to National Assembly (NA) election forwarded by the government to President Bidya Devi Bhandari.
Advocate Yagyamani Neupane on Thursday filed the writ arguing it is illegal for the President to put on hold the ordinance sent for authenticaiton.
The writ has made the Office of the Prime Minister and Council of Ministers (OPMCM), Election Commission (EC), major political parties–CPN-UML, CPN (Maoist Centre) and Nepali Congress–and President's office Sheetal Niwas as defendants.
"The president cannot hold the country hostage of indecision by stopping the ordinance," said advocate Neupane in his application.
He has asked the EC not to announce the election results until the ordinance was endorsed. He has also demanded that the process of appointing new prime minister in the country should be stopped.