Supreme Court directs govt not to pay monthly salary to local representatives
October 18, 2019 | 8:35 pm&nbsp&nbsp&nbsp&nbsp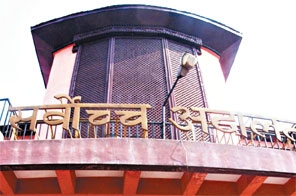 Kathmandu / Oct 18: Supreme Court on Friday directed the Federal Government not to pay monthly salary to people's representatives at the local levels across the country as it contravenes the constitution.
A joint bench of Chief Justice Cholendra Shumsher Rana and Justices Kedar Prasad Chalise, Deep Kumar Karki, Mira Khadka and Hari Krishna Karki issued the ruling not to pay any salary to the representatives at the local levels as it contradicts the Article 227 and Sub-article 8 of 220 of the Constitution of Nepal.
The apex court further ordered to amend the annex of the same constitutional provision, which allowed the local bodies to provide salaries to the elected local level representatives.
Earlier, six out of seven provinces had been providing salaries to the members elected local level representatives by enacting laws in their respective provinces.