Forest users' group members in Bardia take to street against triple taxation
October 23, 2019 | 9:49 pm&nbsp&nbsp&nbsp&nbsp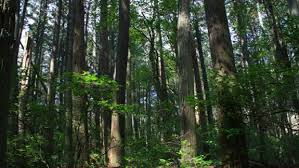 Baridya / Oct 23: More than a 1,000 community forest users have taken to the street at Gulariya in Bardia district protesting the triple taxation imposed on the income of community forests.
The Federation of Community Forest Users Nepal (FECOFUN), which encourages for proper utilisation and equitable distribution of resources available from community forests to improve the socio-economic condition of the deprived community, had appealed the forest community users groups in Bardia district.
The government recently forwarded a proposal that multiple taxes be imposed on community forests by federal, provincial and local governments spurring protests from the forest users all over the country.
The new proposal mandates that the government could impose as much as 90 per cent tax on the income of the community forests.
FECOFUN's Bardia district working committee Chairman Sharma Chaudhary shared that the protest was aimed at drawing the attention of the government towards the issue.
They have also warned of more stringent protest if the government did not reconsider the tax policy on the same.
According to the new taxation system introduced in the federal set-up, community forests have to pay up to 90 per cent of their total income to the federal, provincial and local governments under various headings.
A central member of the FECONFUN, Muhammad Kar Khan, said that the new taxation system devalued the contributions made by the community forests across the country.
He shared that community forests in Nepal had contributed to a great deal in promotion of greenery.
Its contribution was also in the realisation of socio-economic development and establishment of inclusive democracy.
Bardia has altogether 307 community forests and its coverage stretch to 20,306 hectares of land area. RSS