PM Oli directs govt agencies to complete national pride projects in stipulated timeframe
October 23, 2019 | 9:49 pm&nbsp&nbsp&nbsp&nbsp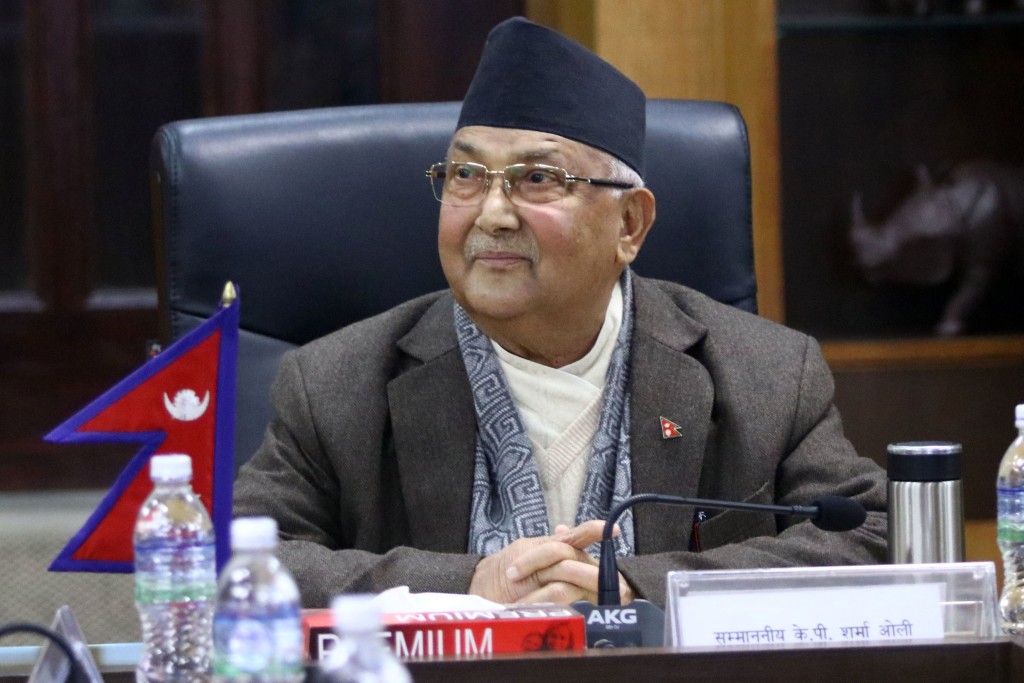 Kathmandu / Oct 23: Prime Minister KP Sharma Oli on Wednesday directed the concerned government agencies to complete national pride projects in the stipulated timeframe.
While taking stock of the progress being made on the national pride projects from the high-ranking officials of various government agencies during a meeting held at the Prime Minister's Office at Singha Durbar, Oli urged them to finish the national pride projects on time so that people could feel proud.
On the occasion, the prime minister enquired about the progress report on various projects including Pokhara International Airport, Gautam Buddha International Airport, Postal Highway, Upper Tamakoshi Hydro Power Project, Sikta Irrigation Project, and Bheri-Diversion Irrigation Project.
Minister for Energy, Water Resource and Irrigation Barshaman Pun, Minister for Finance Yubraj Khatiwada, Minister for Culture and Tourism and Civil Aviation Yogesh Bhattarai; and high-ranking officials from the concerned ministries were also present during the meeting.