Nepal to augment its role in NAM: PM Oli
October 27, 2019 | 9:56 pm&nbsp&nbsp&nbsp&nbsp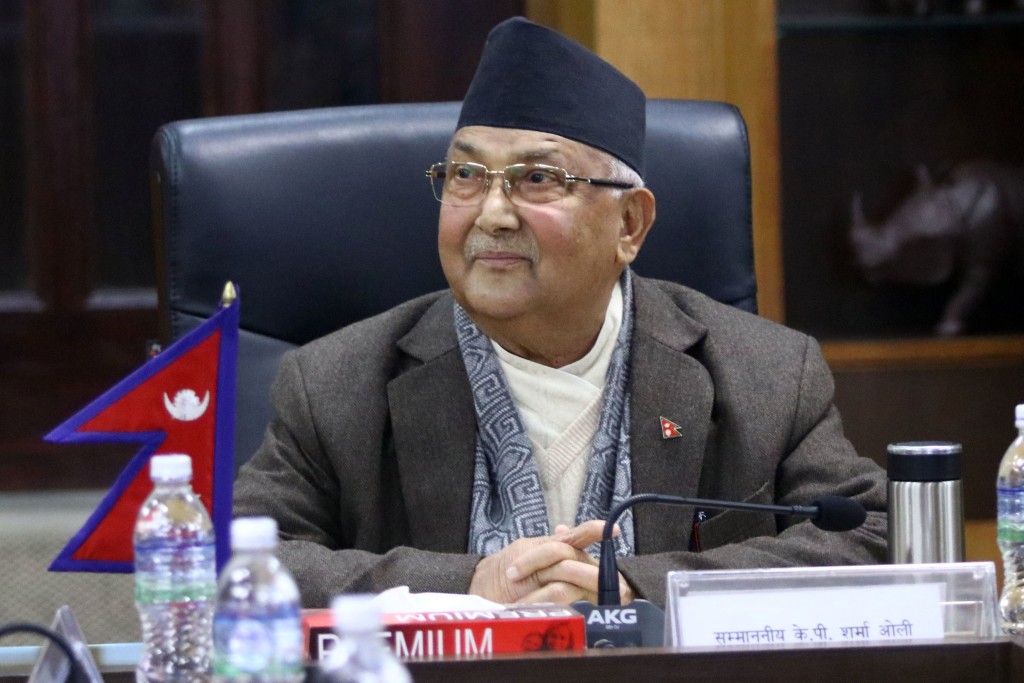 Kathmandu / Oct 27: Prime Minister KP Sharma Oli, who returned home today after attending the 18th NAM Summit in Baku of Azerbaijan, has said Nepal would gradually augment its role in Non-Aligned Movement (NAM).
"NAM could settle the dispute within some of its members through dialogue and work more actively to reduce global in equality," he stressed.
PM Oli told the media persons that there was no option for any country but to implement the declaration for global peace, disarmament, mutual benefit, justice and equality. According to Foreign Minister Pradeep Kumar Gyawali, PM Oli had put forth his views that disputes and difference within the NAM members must not be surfaced in a way that undermines the spirit of harmony, unity, understanding and cooperation in the NAM.
During the address in the NAM Summit, PM Oli had stressed internally cohesive, united, strong and externally influential NAM so that entrenched global inequalities are uprooted for once and for all; promotion of goodwill, understanding and cooperation by it.
"We want NAM that helps leverage the strength and capability of the South so that all developing nations build collective strengths to address development challenges to achieve shared prosperity. We want to see a NAM that takes up burning global issues in a systematic manner and devises concrete solutions to address them," he stated, seeking NAM's contributing to strengthening multilateralism with the United Nations at its centre.
During the address, PM Oli recalled that he Non-aligned Movement (NAM) was conceived as a decisive response to unjust and unfair world, a dehumanizing world where the basic essentials of human being- the freedoms were denied and brutally suppressed. It was conceived to defend fundamental rights of the peoples and the nations in the South. He also reminded about the Bandung principles, which are eloquently manifested in the objectives of the NAM, form the fundamentals of our foreign policy as enshrined in our Constitution.
"We take immense pride in saying that the five principles of peaceful co-existence better known as Panchasheela, were derived from the teachings of Buddha, the immortal son of Nepal. They make a perfect sync with the essence of Nepal's foreign policy principle that believes in 'Amity with all, enmity with none'," PM Oli shared in the event. Moreover, the PM held meetings with various high profile people representing their countries in the NAM summit. RSS