Nepal cricket squad for series against MCC announced
October 31, 2019 | 10:23 pm&nbsp&nbsp&nbsp&nbsp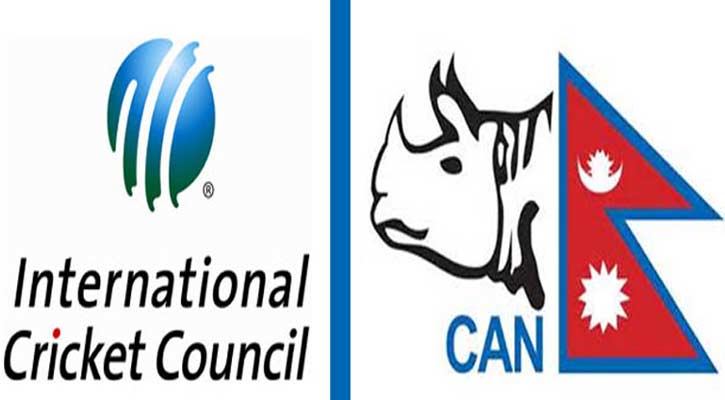 Kathmandu / Oct 31: Nepali squad for three formats for the series against Marylebone Cricket Club (MCC) has been announced on Thursday.
Nepal will play under the captainship of Gyanendra Malla in all three formats, T-20, one day and 3 day (First Class) matches against MCC during its Nepal tour.
Gyanendra Malla, Dipendra Singh Airee , Aarif Sheikh, Binod Bhandari, Karan KC, Lalit Rajbansi, Sandeep Lamichhane and Sompal Kami have made it to all three formats.
Former Captain Paras Khadka has been included only in the 50-over squad.
MCC is travelling to Nepal for its 'legacy tour' from November 1 to 14.
The tour will consist of one three-day game, two 50-over matches and three T20s games during the MCC's tour to Nepal.
According to CAN, official fixture for the tournament is yet to be received from International Cricket Council (ICC).
Full squad of all three formats has been given below:

T-20 Squad
Gyanendra Malla
Dipendra Singh Airee
Aarif Sheikh
Amit Shrestha
Abinash Bohora
Binod Bhandari
Karan KC
Sandeep Lamichhane
Sompal Kami
Kushal Bhurtel
Lalit Rajbansi
Nandan Yadav
Pawan Saraff
Sandeep Jora
Sushan Bhari
50-over (one day) Squad
Gyanendra Malla
Dipendra Singh Airee
Paras Khadka
Aarif Sheikh
Basanta Regmi
Bikram Sob
Binod Bhandari
Ishan Pandey
Karan KC
Lalit Rajbansi
Rohit Poudel
Sandeep Lamichhane
Sharad Vesawakar
Sompal Kami

Three-day (first-class) squad
Gyanendra Malla
Dipendra Singh Airee
Aarif Sheikh
Basanta Regmi
Binod Bhandari
Jitendra Mukhiya
Karan KC
Lalit Rajbansi
Pawan Saraff
Raju Rijal
Rohit Poudel
Sandeep Lamichhane
Sharad Vesawakar
Sompal Kami