SC orders Govt to provide official document of Sugauli Treaty
January 1, 2020 | 10:14 pm&nbsp&nbsp&nbsp&nbsp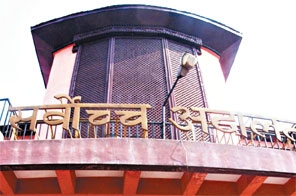 Kathmandu / Jan. 1: Supreme Court of Nepal (SC) ordered the government on Wednesday to provide the official map of Nepal along with a copy of annex of Sughauli Treaty, 1816, within 15 days.
On a hearing of writ filed by advocate Bishwa Prakash Bhandari held on Monday, single bench of Justice Hari Phuyal, also ordered National planning commission and other governmental authorities to provide documents or evidences relating to Nepal's map.
"If there are any documents, treaties or maps reflecting the sovereignty of Nepal while it became a member of the United Nations Organisation in 1955, then such documents should be submitted by the government as an annex of its rejoinder paper," read the written order of SC.
SC has also ordered the Department of Survey to submit a copy of Nepal's map issued either by East India Company on 1827 or from London on 1846 as an evidence of border agreement held between Nepal and then British India government on 1860.