Over 1,000 Shelters To Be Constructed For Dalits In Siraha And Saptari
January 6, 2020 | 9:53 pm&nbsp&nbsp&nbsp&nbsp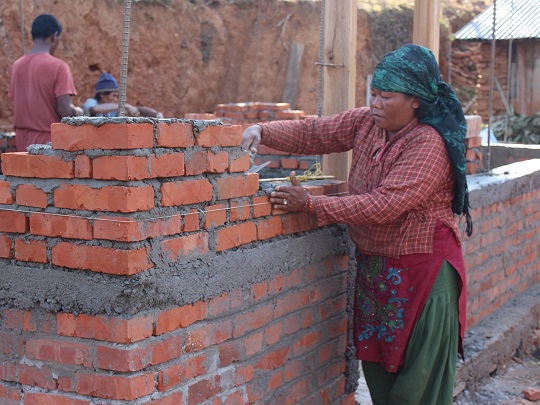 Saptari / Jan. 6: Houses are to be constructed for around 1,500 dalit families in Siaraha and Saptari districts under the People's Housing Programme.
One thousand four hundred and thirty-two shelters are being constructed within July 15, 2020 of the current fiscal year from the budget allocated by the federal government, the Urban Development and Housing Office Rajbiraj stated.
Office Chief Krishna Dev Jha said 666 houses would be constructed for the needy people belonging to the Dom and Mushahar communities in Saptari district and 766 houses in Siraha district.
According to him, the government has earmarked Rs 332,500 for construction of two-room house with veranda with an additional Rs 10,000 for construction of toilet.
The Office has written to all the 18 local levels in Saptari district for allotting land for the construction of these shelters as most of the people from these communities are landless and have been found living in public land or others' land.
The People's Housing Programme has been started with the goal of constructing 20 thousand shelters every year for the homeless people and people from the marginalized, endangered, dalit and helpless Muslim communities. About 20 thousand houses have been constructed under the Programme in the last 10 years. The
Programme was launched 10 years back from Siraha, Saptari and Kapilbastu districts with the goal of constructing one thousand houses each year.
The Programme is expanded to all the districts in the country at present. RSS