Political parties register joint proposal for Province 3 name, capital
January 11, 2020 | 8:42 pm&nbsp&nbsp&nbsp&nbsp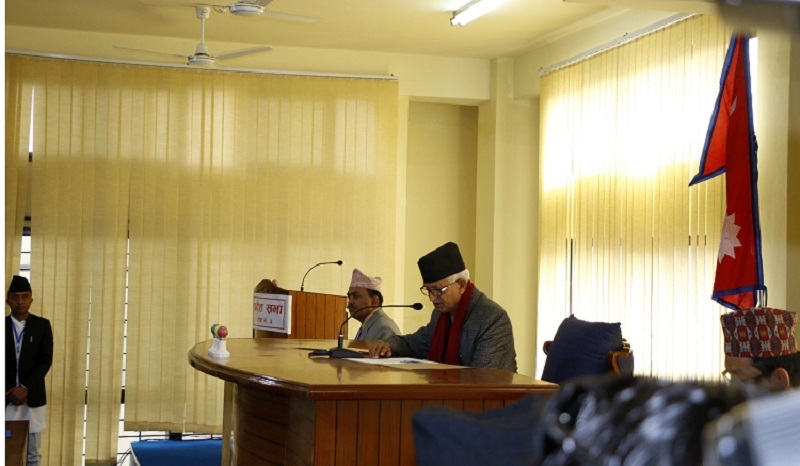 Hetauda / Jan 11: Four political parties including ruling Nepal Communist Party (NCP) and the main opposition Nepali Congress have registered a joint proposal in the provisional assembly to name Province 3 'Bagmati' and maintain Hetauda as its permanent capital, on Saturday.
Province 3 Chief Minister Dormani Poudel, also parliamentary party leader of NCP (NCP), parliamentary party leader of NC Indra Bahadur Baniya, Rashtriya Prajatantra Party's Rita Majhi, and Rina Gurung of Rastriya Prajatantra Party (Samyukta) registered the proposal at Hetauda-based provincial assembly secretariat.
Other supporters of the proposal include provincial minister for Internal Affairs and Law Salikram Jammarkattel and NCP (NCP) leader Rameshwar Phuyal. Similarly, Surendra Raj Gosain of Nepal Workers Peasants Party stated that the name Bagmati and capital Hetauda were suitable for the province.