Abu Dhabi Fund for Development announces USD 10 million assistance to help generate electricity from waste
January 12, 2020 | 9:14 pm&nbsp&nbsp&nbsp&nbsp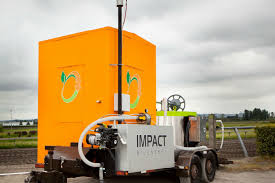 Kathmandu / Jan 12: The Abu Dhabi Fund for Development (ADFD) has announced that it will provide USD 10 million assistance to Nepal to help generate electricity from the waste.
The announcement was made at the International Renewable Energy Agency (IRENA) Assembly held in Abu Dhabi, United Arab Emirates on Sunday. Leading a Nepali delegation, Minister for Energy Barsha Man Pun is participating in the meeting.
"In Nepal, a project will receive an ADFD loan of US$10 million to support a total of 20 biogas digesters which will serve as demonstration units to 270 municipalities. The digesters will convert organic waste into useful energy and offset the use of fossil fuels by replacing it with renewable natural gas," a press release issued by ADFD said today.
Speaking during the IRENA Assembly, Minister Pun thanked the ADFD for pledging the aid.
However, Nepal is not alone to receive such aid from the ADFD. A fund of USD 105 million from the Irena/ADFD Project Facility will be used for eight renewable projects in developing countries including Nepal. The fund will be used for developing wind, solar, waste-to-energy and biogas projects in Antigua and Barbuda, Burkina Faso, Chad, Cuba, the Maldives, Nepal, St Lucia, and St Vincent and the Grenadines.
The amount was the highest annual contribution from the initiative, which has provided $350m of finance to renewable projects in developing nations over the past seven years, according to the press release.
"Overcoming investment needs for energy transformation infrastructure is one of the most notable barriers to the achievement of national goals," said Irena director-general Francesco La Camera. "Therefore, the provision of capital to support the adoption of renewable energy is key to low-carbon sustainable economic development and plays a central role in bringing about positive social outcomes."
Mohammed Saif Al Suwaidi, Director General of ADFD, said the fund "has enhanced long-term growth prospects and yielded socio-economic benefits for millions of lives in line with the national objectives of the beneficiary countries".