Our mountains are safe and pristine: Minister Bhattarai
January 18, 2020 | 9:37 pm&nbsp&nbsp&nbsp&nbsp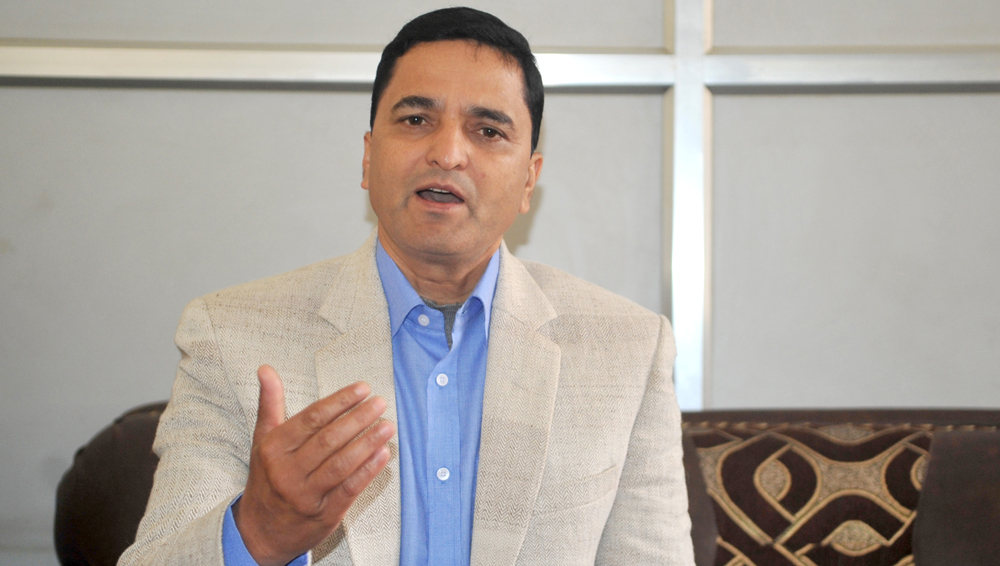 Kathmandu / Jan 18: Minister for Culture, Tourism and Civil Aviation Yogesh Bhattarai stressed the need to spread the message to the world that mountains of Nepal are safe and clean.
Addressing an interaction program on Kanchenjunga mountain cleaning campaign on Saturday, Minister Bhattarai claimed that the mountains in Nepal are safe although some people are trying to spread a negative message.
"We all need to disseminate the message that Nepali peaks are secure and pristine as we are trying our best to make the campaign of Visit Nepal Year 2020 a grand success," he added.
According to him, mountains are valuable assets to the country's economic and tourism development. "We collect Rs 450 million annually as revenue from mountain tourism, which I think, is too little amount," said he urging the concerned stakeholders to work on it seriously to generate more revenue in 2020.
He also stated that the federal government is planning to partner with the provincial and local governments in the promotion of tourism. "The federal will work together with provincial and local governments which have the prospect of mountain tourism so that they will feel their ownership in this regard," he added.