NC submits memo to govt through DAOs against IT, Special Service bills
January 19, 2020 | 8:34 pm&nbsp&nbsp&nbsp&nbsp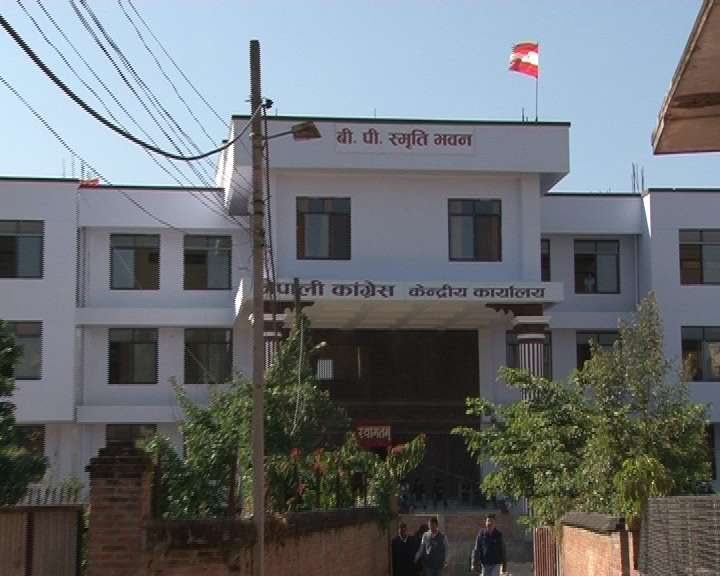 Kathmandu / Jan 19: Main opposition party Nepali Congress (NC) on Sunday submitted a memorandum to the government through district administration offices in all seventy-seven districts throughout the country as a part of its protest against Nepal Special Service Bill tabled in the parliament and Information Technology Bill endorsed by the Parliamentary Committee on Development and Technology.
NC handed over the memorandum letter to the assistant chief district officer in Kathmandu Gaulochan Saiju. President of NC Kathmandu Sabuj Baniya stated that the memo is against the government's attempt to curtail democratic rights enshrined in the constitution such as freedom of expression. "Congress takes recent development seriously and strongly urges the government to correct them. Otherwise, we will be forced to take to the street."
Receiving the memorandum, assistant CDO Saiju said he will forward it to the Home Ministry at the earliest.
The controversial IT bill which is under consideration in the house has a provision of a five-year jail term and fine up to Rs 1.5 million if a person is found to have involved in harassing or demeaning or defaming others through the use of the internet or social media.
Opposition parties, legal and constitutional experts, human rights activists and media persons have been strongly raising voice against the proposed legislations.