Minister Magar inaugurates Faecal Sludge Treatment Plants in Jhapa
January 22, 2020 | 9:32 pm&nbsp&nbsp&nbsp&nbsp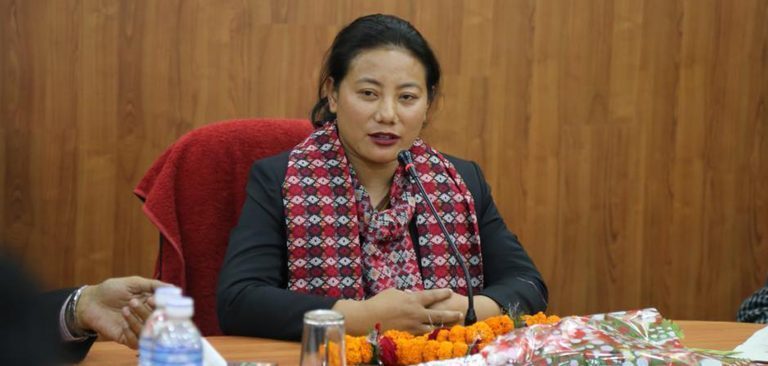 Bhadrapur / Jan 22: Minister for Water Supply and Sanitation Bina Magar today inaugurated two faecal sludge treatment plants in Jhapa district amid a function in Jhapa district. Invested jointly by the Nepal government and Mechinagar municipality, the project based at Kakadvitta and Duhagadhi is being operated as a pilot project by the small town water supply and sanitation project under the Ministry.
The small town water supply and sanitation project has 85 percent investment, while the municipality 15 percent.
The Bill & Melinda Gates Foundation has provided Rs 146 million for the project through the government of Nepal.
A project at Kakadvitta has capacity to treat 12 cubic meters waste on a daily basis and the other at Duhagadhi 27 cubic meters waste. The treated waste is transformed into compost manure for agricultural use.
Speaking on the occasion, Minister Magar said the project would be expended to other areas of the country learning from the pilot project. The ministry was putting forward various projects related to water supply and sanitation, she added. The project at Kakadvitta covers Mechinagar municipality wards 1 to 13, and another at Duhagadhi Mechinagar municipality wards 14 and 15, all wards of Birtamod municipality and all wards of Buddha Shanti rural municipality. RSS