Govt issues directives to check spread of cronavirus
January 27, 2020 | 8:22 pm&nbsp&nbsp&nbsp&nbsp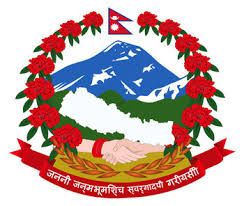 Kathmandu / Jan 27: The government has issued directives for adopting high alertness to check the spread of the coronavirus in Nepal.
The Ministry of Culture, Tourism and Civil Aviation has issued a 12-point directive today following instructions for the same from Prime Minister KP Sharma Oli.
Ministry's spokesperson Rudra Singh Tamang said the directive has been issued after holding discussions on the precaution, awareness and coordination to be adopted to prevent the impact of the coronavirus on public health and the country's tourism sector in the context of the Visit Nepal Year 2020.
According to him, directives have been issued to set up a help desk at Tribhuvan International Airport (TIA) and monitor the virus infection among tourists coming from China. The TIA Office and Civil Aviation Authority of Nepal (CAAN) have been directed to make arrangements for conducting the health check-up of passengers at the health desk immediately after they disembark from airplane and for parking the airplane coming from the coronavirus affected countries at a separate parking area, in keeping with the criteria specified by the World Health Organization.
Likewise, directives have been issued for adopting other health precautions like the employees working at the airport to wear mask, gloves and follow other measures as per the need.
Hotels, travel agencies and trekking agencies have been instructed to make arrangements for immediately taking tourists to the specified health institution if any symptoms of the virus infection are found and seen in that person.
Directives have also been issued to all organisations in the private sector providing various services to the tourists to promptly inform their staff regarding the awareness and precautionary measures to be adopted against the virus infection as well as extend the necessary cooperation to and work fully actively in accordance with the information provided by the Ministry of Health and Population in the context of the possible problems arising from the virus.
Spokesperson Tamang stated that directives have also been issued to adopt the required alertness and precaution at the border transit points like Rasuwa, Yari and others in the north from which tourists enter the country by surface routes. All the concerned people and bodies have been urged to work employing precaution and alertness realizing the need of immediately keeping the virus infected person is isolation.
Similarly, directives have been issued to the sides concerned to adopt special precaution in places like Kathmandu, Pokhara, Chitwan and Lumbini which are visited more by Chinese tourists, increase public awareness to be safe and make others safe from the coronavirus and to carry out awareness-oriented activities at religious and cultural sites frequented by many people.
Directives have also been issued for making arrangements to put up and keep the posters, pamphlets and other publicity materials related to the coronavirus and prepared by the Ministry of Health and Population at the major hotels and the travel and trekking companies' workplace. These materials can be obtained in coordination with the Department of Tourism and Nepal Tourism Board. RSS